About us
Specialist Italian delicatessen in Chertsey since 1987
Welcome to Carlo Delicatessen, a slice of Italy nestled in the heart of Chertsey. We are a family-run business that has been a proud staple of the community since 1987. Our story begins with our founder, Carlo, his wife Maria, and their three sons who shared an unwavering passion for authentic Italian food. Their dream was to create a space where locals could savour a truly authentic Italian experience, right here in the UK.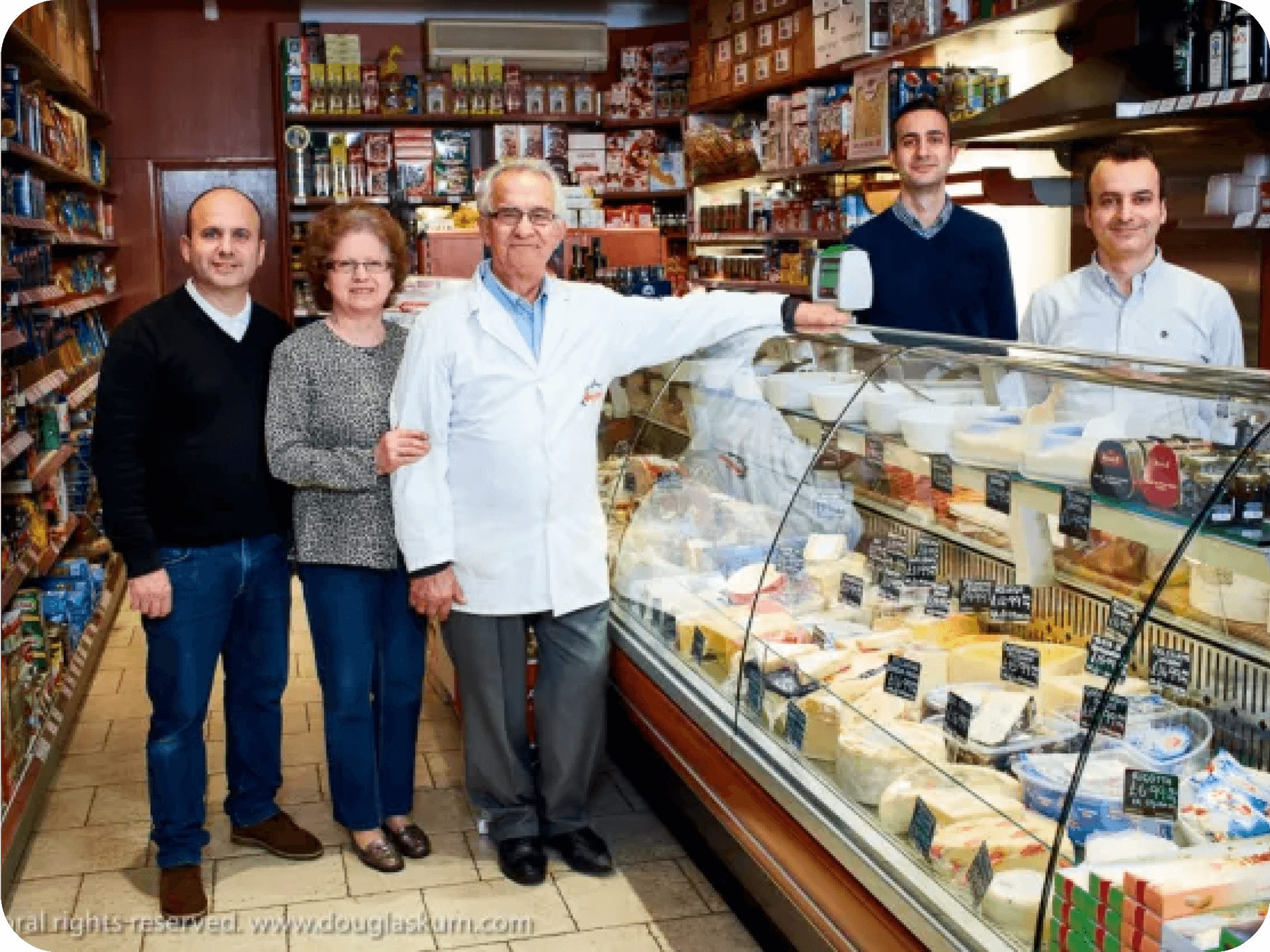 Carlo was not just a man with a passion for food, but also an individual with a heart full of warmth and kindness. His friendly smile and wave became a beacon for the community, inviting passers-by to stop and enjoy a taste of his exquisite cheeses and salami. No one left Carlo's without experiencing a piece of Italy, and a piece of Carlo's heart.
Through the years, our deli became a melting pot of diverse people from all walks of life. Carlo's magnetic personality brought together generations of families, forging bonds that transcended the usual customer-retailer relationship. Even pet dogs became part of our extended family, welcomed with open arms (but not into the store, sorry!).
In 2022, we sadly lost our beloved Carlo. His passing left a void in our hearts, but his spirit lives on in the store, inspiring us every day. Keeping his legacy alive, we continue to run Carlo's Delicatessen with the same passion and dedication he instilled in us. We are committed to ensuring that all our customers continue to enjoy the authentic Italian experience that Carlo championed.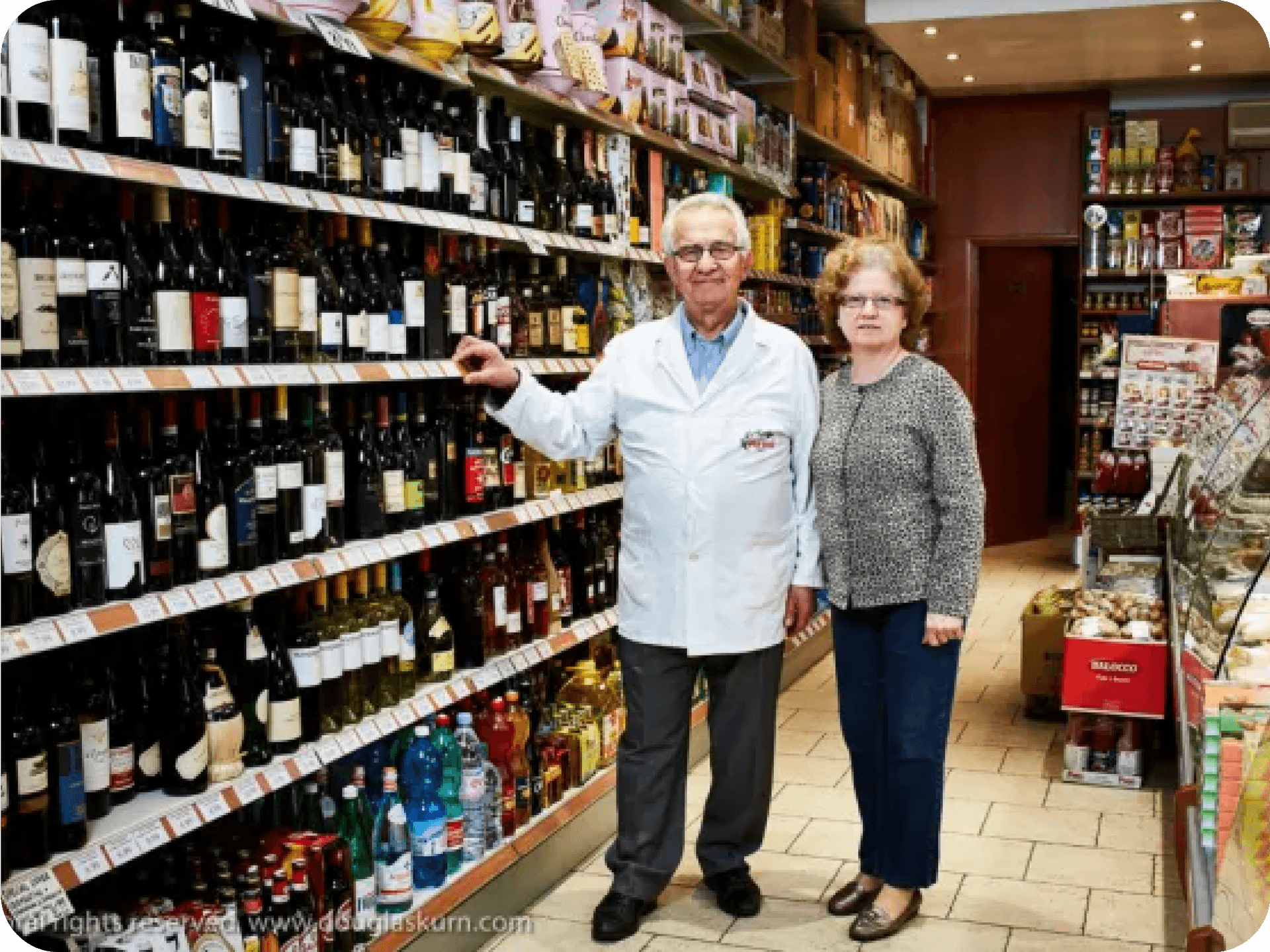 Today, we are excited to announce the launch of our revamped online store, bringing Carlo's Delicatessen to your doorstep. We want to ensure that folks across the UK have access to quality Italian produce without having to travel miles. Our online store is a digital extension of our physical store, capturing the essence of Carlo's passion for Italian cuisine.
We have a full range of Italian food products, carefully curated to cater to your culinary needs. From the key ingredients needed to whip up an Italian feast at home, to ready-to-enjoy delights, our online store is a gastronomic treasure trove. Our extensive selection includes the finest of Italian cheeses, salami, pasta, olive oil, and a variety of other cooking ingredients that promise to elevate your meals.
But what's Italian cuisine without a good wine to complement it? At Carlo Delicatessen, we boast an excellent selection of Italian wines to suit every palate. Whether you prefer a robust red, a crisp white, or a bubbly Prosecco, we've got you covered.
Shopping with us is not just about buying food; it's about experiencing a slice of Italy, about carrying forward Carlo's legacy, and about being a part of a community that appreciates the finer things in life. At Carlo Delicatessen, you're not just a customer; you're family, and we strive to serve you with the very best, just as Carlo would have wanted.
So, whether you're an Italian food connoisseur or someone looking to explore the rich flavours of Italy, we invite you to browse our store, pick your favourites, and let us deliver a piece of our heritage to your kitchen. If you'd like to visit us in person, we also have a great range of coffees, paninies, cheeses, hams, olives and more to enjoy!
As Carlo always said, "Buon appetito!" We can't wait to serve you. Welcome to the Carlo Delicatessen family.